Full Insurance Included
Full insurance includes insurance for all persons and car damages with excess depending on the vehicle type.


Free Kilometres
You have no limitation at the kilometres that you can traveled with your rental.


Free Map
Safari rent a car provides you a free map of the island to enjoy your holidays.
Location 1 - Kos town

Karaiskaki 17, Kos 853 00, Greece
Location 2 - Tigaki

Tigaki next to Zorbas Hotel

Location 3 - Airport

Kos international airport 853 00, Greece
Kos,
Office Hours
Monday: 08:00-13:00, 17:00-21:00, Airport: 08:00-21:00

Tuesday: 08:00-13:00, 17:00-21:00, Airport: 08:00-21:00
Wednesday: 08:00 - 13:00, 17:00- 21:00 Airport: 08:00-21:00
Thursday: 08:00 - 13:00, 17:00- 21:00, Airport: 08:00-21:00
Friday: 08:00 - 13:00, 17:00- 21:00, Airport: 08:00-21:00
Saturday: 08:00 - 13:00, 17:00- 21:00, Airport: 08:00-21:00
Sunday: 08:00 - 13:00, 17:00- 21:00, Airport: 08:00-21:00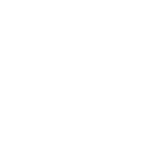 © Copyright 2020 Safari Rent a car